3dsimo Mini: a Must Have Tool for Engineers, Industrial Designers, Artists, Enthusiasts & Innovators!
Don't let the heading mislead you. The 3Dsimo mini is obviously for all of the people mentioned but it is also for the average homeowner, ninth grader or someone who just likes to toy with things in the backyard or in the garage.
There was a time when literature students or anyone studying humanities had to have a ton of books. Students of science, particularly aspiring engineers, industrial designers or technicians in any niche had to have a ton of tools. From solders to the loaded compass box, a large bag of different kinds of screwdrivers to plenty of other discipline specific tools, one had to own them all. If only there were eBooks for humanities and some tools like the 3Dsimo mini for engineers, industrial designers, artists and innovators.
The 3Dsimo mini is a 3D printer, cutter, modifier and more. You can create 3D drawings or you can print 3D models. You can do this without a 3D printer if you are sure of your skills. You can solder and fix many types of items. For instance, jewelry or your leather wallet, broken eyewear or even mosaic glass; the 3Dsimo mini is capable of burning, cutting, soldering and creating anything you can dream of from more than one material. From wood to leather, plastic to foam, you can work with multiple materials with the 3Dsimo mini.
This device can be used professionally by artists or illustrations, designers who work on prototypes, anyone who wishes to make something to deck up a room, home or office or just to gift something really personalized to someone special. From being a remedying tool to facilitating creation, the 3Dsimo mini is truly a marvelous little pen that is certainly more powerful and utilitarian than what it appears to be.

Ebay.com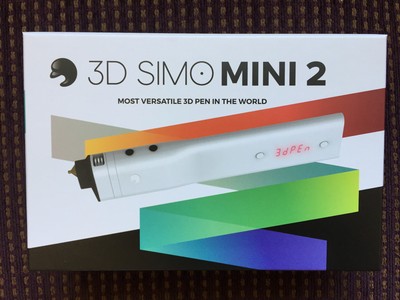 Ebay.com